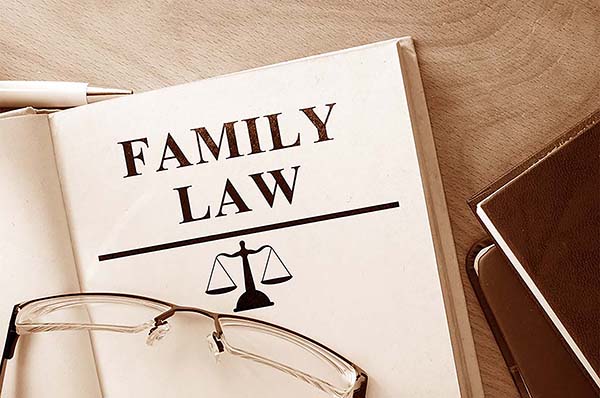 OREGON FAMILY LAW ATTORNEYS
Selecting the right family law attorney is important. The family law community is small enough that attorneys are aware of each firm's reputation. Without a doubt, Perkins Law has a stellar track record of working hard to achieve their client's goals wherever possible. We have many years of experience working with families to try to solve problems and come up with solutions tailored to our clients' specific situations.
SETTLING WHERE NECESSARY AND FIGHTING AT THE RIGHT TIME.
Perkins Law specifically takes great efforts to settle all cases amicably when possible. When a family is at stake, the road to healing begins as soon as a settlement is reached. When parties reach an agreement, the future looks brighter, especially when children are involved. Unfortunately, not all parties in a divorce or custody battle are reasonable. Sometimes one parent decides that the other should have little to no parenting time, or that they want all of the family assets for themselves. When settling is not possible, you will want an advocate who will step in and battle hard to preserve your rights and protect your family. The attorneys at Perkins Law will do just that. Under our watch, no one will take advantage of you!
SHOULD I HIRE A DIVORCE/CUSTODY ATTORNEY?
Of course! As family law attorneys, we have seen firsthand how hiring a lawyer protects your interests the best in a divorce or custody case. Even in situations where the parties agree on most issues, it can be valuable to have an attorney walk you through the process and ensure your peace of mind in the years to come.
If you are still debating the benefits of retaining counsel, scheduling a consultation with one of our attorneys is a great way to talk through your case and make an informed decision. You can schedule a consultation by calling our office at (503) 683-2256.
RESOURCES
When should I hire a divorce/custody attorney?
How can I find a good divorce/custody attorney?
Should I file for divorce first?
What is the first thing to do when getting a divorce?
What is the cheapest way to get a divorce/modify custody?
How long does a divorce/modify custody take?
What's the difference between custody and parenting time?
Why/how often would a judge modify custody?
How easy is it to get divorced/modify custody?
WHEN SHOULD I HIRE A DIVORCE/CUSTODY ATTORNEY?
Every case is different. Generally, it is best to hire an attorney soon as you are able. An attorney brought on from the beginning has a greater opportunity to help navigate the perplexing process of a divorce or custody case. They can save you from common mistakes and develop a strategy to set you up for the best possible outcome. The attorney becomes familiar with your needs and the needs of your children, and they will be able to advise you of your options as the case unfolds. Many clients choose to manage the first steps on their own and seek representation mid-way through their case. Hiring an attorney at any point in your case is a big step towards ensuring that a final resolution is both fair and enforceable under the law. No matter what stage of the process you are in, our attorneys are here to provide the backup you need, when you need it.
HOW CAN I FIND A GOOD DIVORCE/CUSTODY ATTORNEY?
The best way to find a good divorce and custody attorney is to do your homework. Look them up on the Oregon State Bar website and see if they have any disciplinary history or noteworthy accomplishments. Talk with someone who has worked with the attorney before to get their firsthand experience. Most importantly, schedule a consult with the attorneys you are considering. This will give you an idea of their communication style, how they expect to resolve your case, and their overall personality. Make sure the attorney listens to your concerns and is someone who makes you feel comfortable.
SHOULD I FILE FOR DIVORCE FIRST?
There may be certain advantages to filing for divorce before your spouse. This is very case specific and should be discussed with the attorney during your consultation. They will be able to explain whether you would gain any benefits from being the first to file.
WHAT IS THE FIRST THING TO DO WHEN GETTING A DIVORCE?
The first step you should take after deciding to get a divorce is to determine what your goals are for the dissolution process. You should consider how you would like to divide property, split time with your children, make major decisions about your children, and whether either party will seek spousal and/or child support.
WHAT IS THE CHEAPEST WAY TO GET A DIVORCE/MODIFY CUSTODY?
The seemingly "cheapest" way to get a divorce or modify custody is to do it without an attorney representing you. Our office typically advises against this method for a variety of reasons. Nothing is more important than the health and safety of yourself and your children. Hiring an attorney will help you prevent mistakes which could land you back in court time and time again. The attorney can also ensure that any final resolution, whether court ordered or agreed upon by the parties, is enforceable down the road, should one party refuse to adhere to its terms. Many clients find that the process is drawn out and more stressful if they try to do it alone, and they can even end up giving up rights without knowing that they existed in the first place. Quite often, doing it alone generates an outcome that cannot compete with an attorney assisted outcome. We often spend time trying to fix errors in judgments or agreements when we are hired later on, but sometimes it can be too late or some errors are not reversible.
HOW LONG DOES A DIVORCE/MODIFY CUSTODY TAKE?
Divorce and modification cases are very fact specific so there is no generic timeline. If you have a prenuptial agreement or have agreed upon most terms with your former spouse early on, your process could take as little as four months or so. More complex cases with parties who cannot agree on any terms will take longer. If you have agreed upon every single term and are seeking attorney assistance to process paperwork for the agreement and iron out the details, your case could even take less than a month. Most clients can expect their case to take about a year from start to finish. However, timelines have been significantly delayed due to the COVID-19 pandemic. An attorney would be better able to provide an expected timeline for your case during a consultation, once that attorney knows the facts of your specific case a little better.
WHAT'S THE DIFFERENCE BETWEEN CUSTODY AND PARENTING TIME?
In Oregon, legal custody refers to the right of a parent or guardian to make major decisions regarding a child's upbringing. These include decisions regarding the child's education, non-emergency health care, and religious influence. Both parents are entitled to access their child's medical and academic records, speak with medical professionals and educators about their child, make emergency medical decisions for their child, and have access to copies of their child's vital documents, such as their birth certificate or passport. Parenting time refers to the actual time each parent spends with the child – the schedule the child follows with both parents. Oregon defines this time by "overnight" stays spent with the child. Caring for the child during the day may not be considered as having an "overnight" with the child. The number of parenting time overnights affects the amount of child support a party may be required to pay to or entitled to receive from the other parent.
WHY/HOW OFTEN WOULD A JUDGE MODIFY CUSTODY?
Custody in Oregon is modifiable under certain criteria. A court cannot order parties to share legal custody (known as joint legal custody), unless they both agree. A court will look towards the best interests of the child in making a custody decision. These decisions may look like a change from one parent to another, or from joint legal custody to sole legal custody. The court will consider whether any change in circumstances has occurred since the previous custody decision which might affect the child in an adverse way. The court may also factor in a change in a caregiver's ability or willingness to care for the child and the child's best interests. Oregon courts seek to promote stability in a child's life and thus will not modify custody without a careful consideration of the child's best interests. The court may also agree to modify custody if both parties propose a change. If the court finds that a proposed change would negatively affect the child, the court may reject the change and keep the status quo.
HOW EASY IS IT TO GET DIVORCED/MODIFY CUSTODY?
Oregon courts try to make it as easy as possible to navigate the family court system, however, the process usually gets complicated by the varying circumstances of the parties. Given the very personal nature of family law, disputes can take a vast toll on your time, energy, and emotions. It is important to maintain contact with your support system while in the midst of a family law dispute and consider types of mental health care, such as counseling.