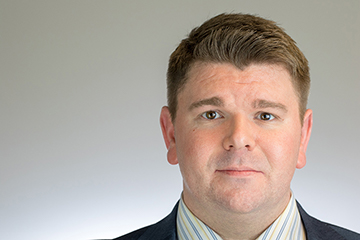 Practice Emphases
Christian's practice areas include Family Law (Divorce, Asset Division, Spousal Support, Custody, Parenting Time, Child Support, Judgment Modification); Estate Planning; Contract Drafting and Litigation; Business Drafting and Litigation; and General Civil Litigation.
Professional Experience
Christian Nathan Scritsmier is a native Oregonian.  He graduated from Jesuit High School, earned a Bachelor of Arts in English from the University of Oregon, and studied law at Willamette University.  While in law school, Christian clerked for the Marion County District Attorney's Office and served as an Executive Editor on the editorial board of the Willamette Journal of International Law & Dispute Resolution.  He was accepted into Willamette's Dispute Resolution program, which at that time was ranked within the top ten dispute resolution programs in the county by U.S. News & World Report.  Upon graduating from Willamette, Christian earned a Dispute Resolution Certificate along with his law degree.
Community Involvement
Christian is a member of the Family Law Section of the Oregon State Bar and Clackamas County's Local Family Law Advisory Committee.  
Education/Awards
Willamette University College of Law (Doctor of Jurisprudence & Dispute Resolution Certificate
Executive Editor: Willamette Journal of International Law & Dispute Resolution
Competition Director: Intraschool Negotiation Competition
Finalist: Intraschool Negotiation Competition
General Civil Mediator: Fulfilled all training requirements per Oregon Judicial
Department, Court Connected Mediation Qualification Rules § 3.2
  University of Oregon (Bachelor of Arts - English)
Dean's List
KIDD Fellowship fiction writer
Interests
In his off time, Christian enjoys spending time with his family, traveling to the Oregon coast, and watching soccer with his son.