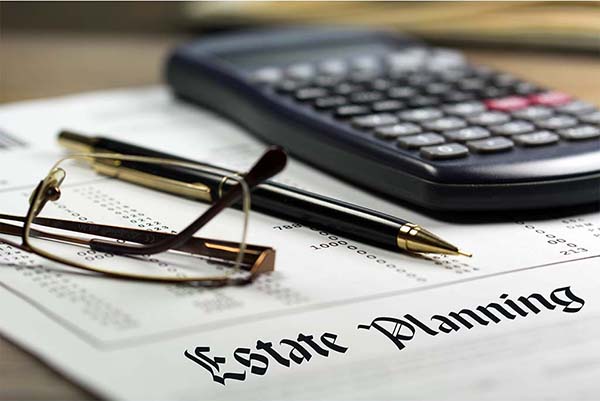 Sometimes the mere thought of preparing for the future can seem like an overwhelming process. Many people procrastinate making any kind of will or trust because they are worried that the process will be long and arduous, leaving them drained..
Rather than make the estate planning process complicated and time-consuming, Perkins Law has put in place a streamlined procedure that will walk you through the short, easy steps necessary to develop a comprehensive plan for the future of your assets and wealth. Our simplified approach to estate planning will move you from your initial consultation to your final documents faster and more efficiently than most people would imagine.
At your first meeting, Perkins Law will go over some of the basic estate planning options available. You will receive a general packet detailing our bundled estate planning documents that keep our services cost effective. Perkins Law has experience developing and drafting all kinds of estate plans from simple to complex. Below is a list of the standard documents that we offer either individually or in our basic estate planning package.
Common Estate Planning Documents:
• Durable Power of Attorney
A durable power of attorney allows a person to choose legal representatives to take care of their financial decisions while they are still alive, yet unable to make those decisions for themselves.
• Living Will, otherwise known as an Advance Directive
An advance directive allows a person to choose legal representatives to take care of their medical decisions while they are still alive, yet unable to make those decisions for themselves.
• Minor's Trust
A minor's trust takes care of all of the issues associated with planning for your family's security upon your death, specifically taking care of your minor children. A minor's trust includes provisions that declare your chosen custodians and guardians for each of your children. It also sets forth who will be in charge of your children's money and what that money can be spent on. A minor's trust also sets forth the rules of when and how the child becomes eligible to inherit your assets or receive income from the trust. Normally, a minor's trust is incorporated
• Revocable Living Trust
A revocable living trust is a complicated estate plan design which can shelter some assets from tax liabilities and also provide for structured disbursements to beneficiaries. Perhaps the most commonly asked question is "What is the difference between a will and a trust?" While the differences are very complicated, the most basic answer is that a will does not take effect until you die, while a revocable living trust comes into life immediately once signed by the parties. The trust will own assets and sets forth rules for dispersing and managing assets while you are alive and after you die.
• Simple Will
A will is the testament of a person that sets forth the rules by which that person's assets are distributed upon their death. It sets forth who will be in charge of the process and who receives what portion of the assets.
SHOULD I HIRE AN ATTORNEY TO WRITE A WILL/TRUST?
If you want to be absolutely sure that your estate documents are valid and enforceable, you should hire an estate attorney. Having an attorney draft your documents ensures that they are valid and enforceable when you need them the most.
If you are still debating the benefits of retaining counsel, scheduling a consultation with one of our attorneys is a great way to talk through your case and make an informed decision. You can schedule a consultation by calling our office at (503) 683-2256.
RESOURCES
What type of attorney handles wills/trusts?
What does an estate planning/will/trust attorney do?
How do I choose an estate planning attorney?
What can I expect from an estate planning attorney?
Why do I need an estate planning attorney?
Can I do estate planning myself?
Is it better to have a will or a trust?
What is the difference between an estate plan and a will?
What is the difference between power of attorney and durable power of attorney?
What is the difference between trust and living trust?
WHAT TYPE OF ATTORNEY HANDLES WILLS/TRUSTS?
Attorneys usually focus their practices on one or two areas of law so that they are better able to solve complicated issues for their clients. Choosing an attorney with experience in wills, trusts, estates, designating powers of attorney, and probate will ensure that your family is well taken care of.
WHAT DOES AN ESATE PLANNING/WILL/TRUST ATTORNEY DO?
An attorney who works in trusts and estates offers a broad range of services. They can assist in drafting or amending a will, establishing and modifying a trust, along with helping you plan for your loved ones after you are gone. This often includes assisting your executors and trustees with their potential future questions.
HOW DO I CHOOSE AN ESTATE PLANNING ATTORNEY?
You should speak with a few different attorneys before choosing which attorney to hire. It is important to determine what each attorney can offer you and your estate. Pick an attorney you feel comfortable with, who listens to your needs, and assists in planning for the future to come.
WHAT CAN I EXPECT FROM AN ESTATE PLANNING ATTORNEY?
Estate planning attorneys can provide a large range of services to their clients. You should speak with the attorney about the options available to you, as well as the necessary next steps. Your attorney can guide you in procedures such as establishing a trust or choosing the right executor for your estate. Estate attorneys do not just draft wills. They can help you communicate your desires for end-of-life care, designating a person to have medical decision-making authority while you are incapacitated, disposition of your property, and develop a plan for who will care for your children.
WHY DO I NEED AN ESTATE PLANNING ATTORNEY?
Many people assume that they have sufficiently communicated their wishes to their loved ones during their lives and do not feel the need for formal documentation of their intentions. Alternatively, they may think writing down their wishes on paper or saving a document on the computer will do the trick. In truth, without the proper legal knowledge and training, your efforts might cause more harm than good. Improper wills and estate documents raise the risk that your loved ones will be required to make significant financial decisions while trying to process their grief. It may leave the disposition of your estate up to the decision of an unfamiliar judge instead of yourself.
CAN I DO ESTATE PLANNING MYSELF?
Much of estate planning is directed by the individual's personal wishes, but without someone providing advice and instruction, you won't be sure that your assets are thoroughly taken care of. Simple things such as failing to have your documents titled correctly, protected from high tax burdens, and ready for your beneficiaries to assume control over can leave them null or void. The most important consequence of faulty estate documents is running the risk that you might leave your spouse or children without any valid plans, documentation of inherited ownership, or guidance with what to do once you are gone.
IS IT BETTER TO HAVE A WILL OR A TRUST
Wills and trusts serve different needs. Wills dictate how your estate will be handled after your death. They can also include personal wishes about your funeral or memorial service. Trusts manage specific assets and are intended to provide those assets to a chosen beneficiary while minimizing the tax hurdles the beneficiary will encounter. Discussing your specific circumstances with an attorney is the best way to decide between a will or a trust!
WHAT IS THE DIFFERENCE BETWEEN AN ESTATE PLAN AND A WILL?
While the two are often used interchangeable, an estate plan and a will are indeed two different documents. An estate plan encompasses everything you could provide for when a person passes away. It answers questions like: who will be responsible for making decisions about spending for your funeral or memorial, and who authorizes life-saving care when you are incapacitated? A will, on the other hand, has a more narrowed scope. It simply determines how your property and money will be handled after your death.
WHAT IS THE DIFFERENCE BETWEEN POWER OR ATTORNEY AND DURABLE POWER OF ATTORNEY?
Power of Attorney/Durable Power of Attorney: A document that grants another person authority to make financial decisions about the matters specified in the document. They can be temporary, valid only in certain circumstances, or effective indefinitely.
1. "Specific Power of Attorney" is limited to one or a few matters
2. "General Power of Attorney" grants someone broad authority for a temporary amount of time
3. "Durable Power of Attorney" grants someone broad authority indefinitely. This is useful when the authorizing party can no longer make decisions due to incapacity All Power of Attorney documents are void after the death of the authorizing party whose affairs the document covers.
WHAT IS THE DIFFERENCE BETWEEN TRUST AND LIVING TRUST?
Trust/Living Trust: A trust is a separate legal entity that takes ownership of a settlor's (founder's) assets. The settlor will sign over ownership of their property to the trust and it will be held in the trust's name. Then a named person called a "trustee" is responsible for managing the property within the trust for the sake of the named "beneficiary."
Revocable Living Trusts work in three areas. First, while the person who created the trust (settlor) is still alive, they serve as the trustee, using the trust and the assets within it for their personal benefit or wishes. Then, if the settlor becomes incapacitated, the Revocable Living Trust will identify who takes over that decision making authority. Once the settlor dies, the trustee is provided the authority and instruction on how to manage the remaining assets under the trust's name.